How to get in New World Open Beta
News on how to enter the New World Open Beta have appeared online.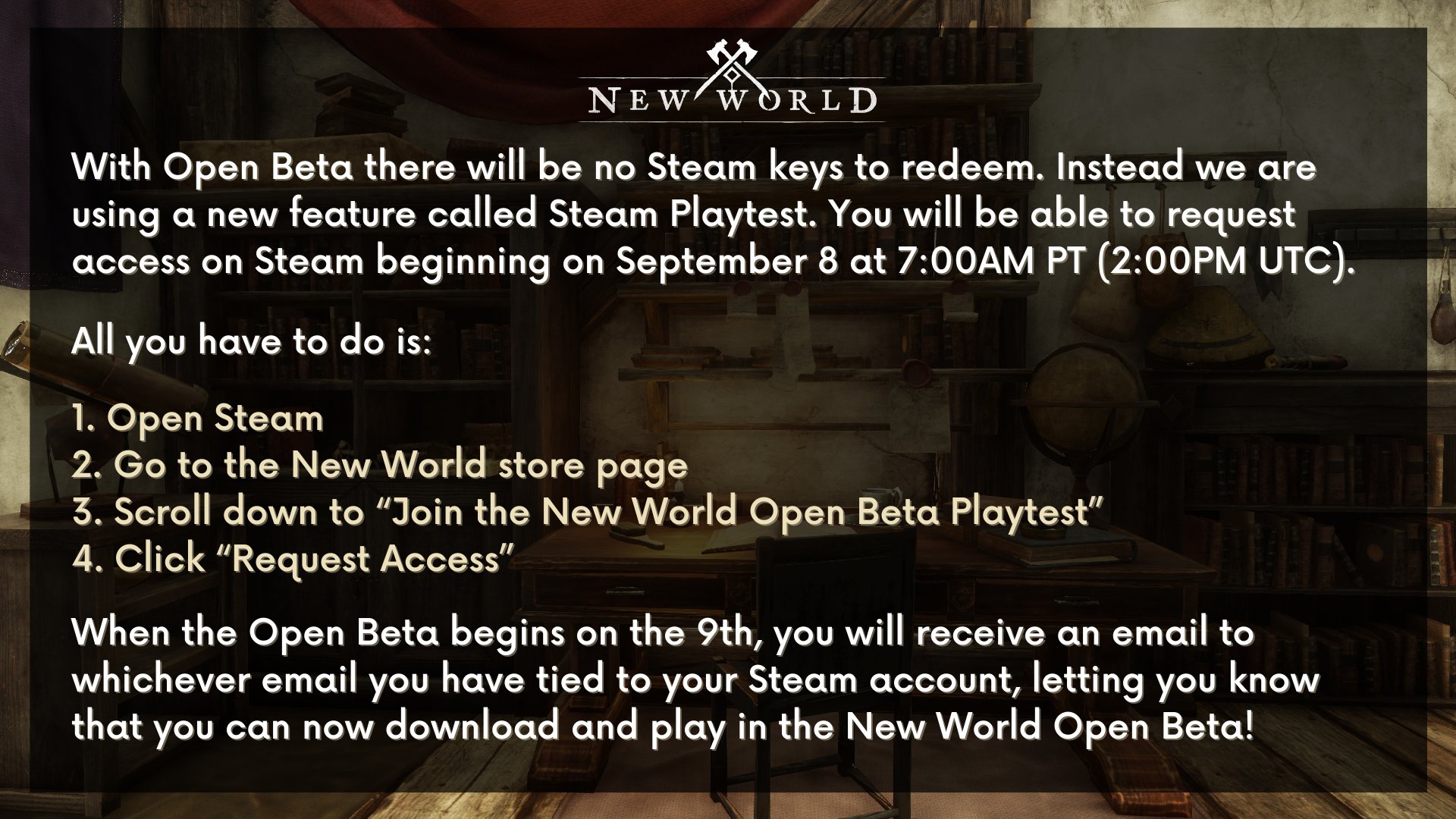 New World have posted a tweet on Twitter detailing how to gain access to the open beta of New World.
New World Tweet: https://twitter.com/playnewworld/status/1435359328710627331/photo/1
The Tweet has the above picture attached which reads:

NEW WORLD

With open beta there will be no steam keys to redeem. Instead we are using a new feature called steam playtest. You will be able to request access on Steam beginning on September 8th at 7:00AM PT (2:00pm UTC).

All you have to do is:
1) Open Steam
2) Go to the New World Store Page: https://store.steampowered.com/app/1063730/New_World/
3) Scroll down to "Join the New World Open Beta Playtest"
4) Click "Request Access!"

When the Open Beta begins on the 9th, you will receive an email to whichever email you have tied to your steam account, letting you know that you can now download and play in the New World Open Beta.

Remember to check your system requirements to run New World on our guide: New World System Requirements.
Joining the New World Beta on Steam.
Go to the New World Store Page here: NEW WORLD STEAM STORE

Then follow the picture steps below to request access.